HHH Hudson Dusters are a NYC metro area racing club for local hashers created so that we can compete for a team without losing our "Hash cred".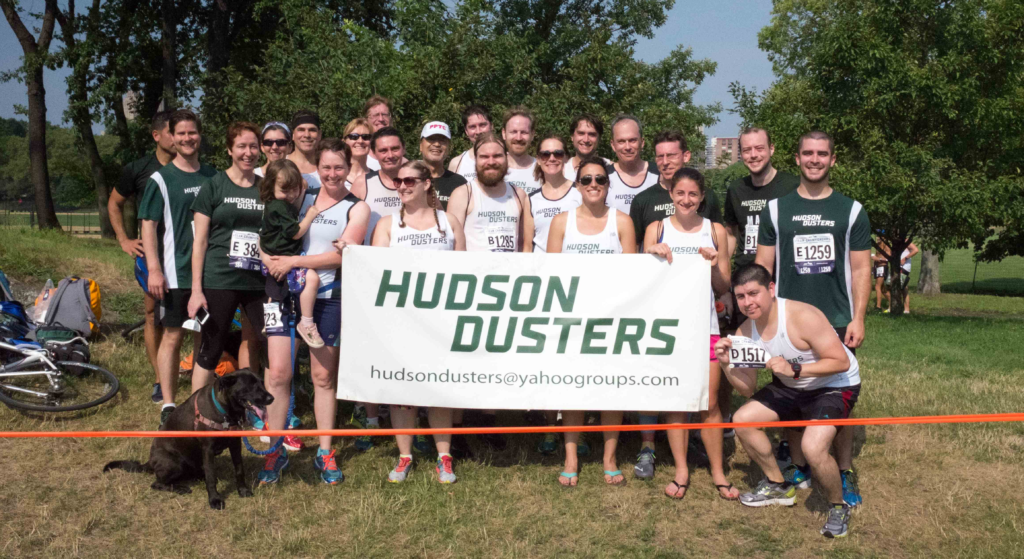 Q: How do I join the team?
A: When you sign up for a New York Road Runners race, specify the team "HHH Hudson Dusters" on your race application.  
Q: Why should I run for the Dusters?
A: We meet for beer and brunch after many races, it's easier to find everyone's results when you search by team, you can buy a nifty racing shirt, and it's more fun to run when you're on a team. You might even get motivated to run a something longer than 4mi, like a 10K, half-marathon or marathon.
Q. What if I'm a slow runner?
A. We welcome hashers of all running abilities. The Dusters don't care how fast or slow you are, only that you show up to races and join for brunch afterwards.
Q: Which races get points for our team?
A: "Team Points" races are highlighted on the calendar. Most races require at least 5 men and 5 women finishers in order to gain points (team championships require 10 each). The rules are complicated – just show up when you can.